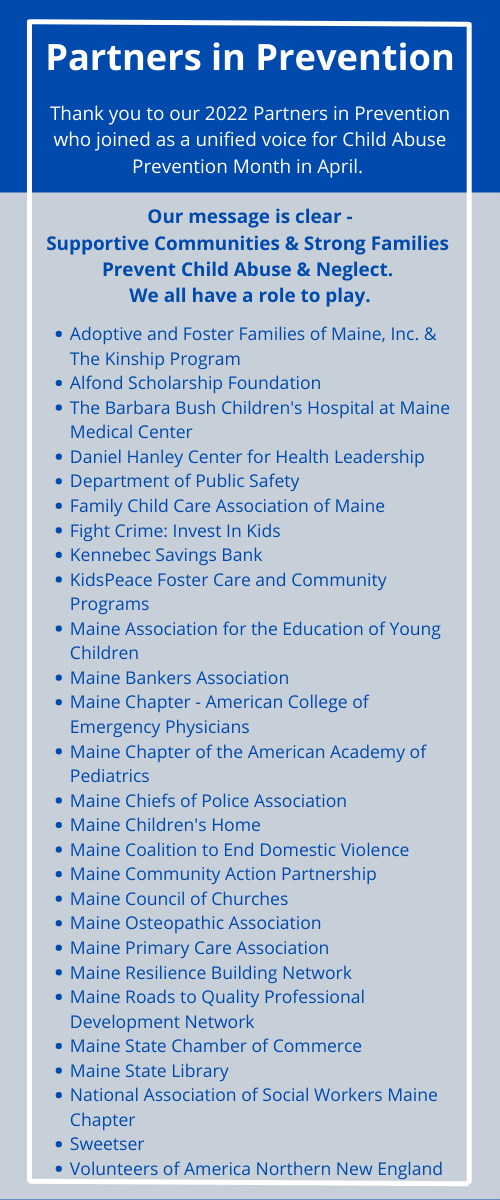 April is National Child Abuse Prevention Month.
Our message is clear:
Supportive Communities & Strong Families
Prevent Child Abuse & Neglect.

Here's how everyone can show their support: Share the message that the well-being of children and families is directly related to if they live in supportive, strong, inclusive, and stable communities. Here's how:
For local organizations, join your local Prevention Council's events, activities, and more for the month of April.
For statewide organizations, please join Maine Children's Trust as a Partner in Prevention. As a statewide business, organization, or association you can join our annual public awareness initiative that leverages our collective voice to amplify the message that supportive communities and strong families prevent child abuse.
Contacts
Maine Association of Psychiatric Physicians P.O. Box 190, Manchester, ME 04251-1090